I'm Not Down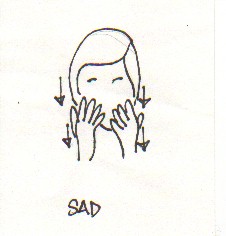 I'll bounce back!

Hi folks. So who thought I had died and gone to the great big blogger in the sky, then? Certainly not tnr - and, before I go any further, I cannot be bothered doing the links, okay? - who has been too busy buying a brand spanking new computer, running around Irvine theatre land (yes, you people, such a thing exists). Certainly not my anonymous friend (who doesn't have her own blog, by the way) but who has been too busy at Sohemian discussions, office parties and badminton - great serve, it has to be said! Certainly not Kev W, who, in between appearing on radio and television and shamefully plugging his own work on his blog has been enjoying what I believe is the welcome resurgence of the Hibees - except for that great result when they played the Tic. Inveresk Darren - no wait, he has been doing fuck all, by the looks of it. And, last but by no means least, there is Ardeelee (Life In Print). Ardeelee puts the most amazing photos on her blog and (grrrrr grrrr, I'm jealous) she has recently mentioned a visit to her home state of California by the Trashcan Sinatras. She then posts a comment in support of the death penalty but cannot handle the criticism she received. Ardeelee, I do say directly to you, it is an opinion you have. You are fully entitled to that opinion. People then disagreeing with you are entitled to their opinion. It is not that you are right or wrong or that they are right or wrong, it's just simply that you disagree. Just like I disagreed with you. Have the conviction of those opinions and keep blogging away about them. Differing views are what make the world an interesting place. That is not to say that we should all come out with some dodgy racism or fascism ..... but I hope you all know what I mean!
I, myself, don't really get involved with discussions about what is left-wing or right-wing views these days, because I find the lines aren't as clear cut as they might seem - I may return to that one at a later date! Only to say that I find the Spectator to be one of the most readable and best written and humorous journals being published these days, while the Guardian is usually filled with anti-union liberal pro-EU superstate garbage. And I don't know which one is the most left wing or right wing!
Right, why the sad image above? Well, Reidski's football team got beat tonight. No, I don't mean the team that Reidski supports, but the one he plays for. It was a floodlit, astroturf, eight-a-side job. Reidski played up front on his own for the first half. High balls came in every time - they weren't successful, as the defence mopped them up because the Reidski had not a lot of support. Change of tactics in the second half meant I played a bit deeper and this resulted in an imporovement in the performance for the whole team. For a 40-year-old alcoholic I impress myself at my work rate, and I was happy with what I done in the second period. But it didn't stop us from getting beat 4-1. But, the bottom line for me on these occasions is that I enjoyed every minute of it and got plenty of exercise. On the subject of my football playing, we had a game on Sunday (yes, a mere 48 hours before tonight's game) when I thought I couldn't get a sniff of the goal - although I did score one beauty. Their players told me afterwards that, as a result of them watching the way I played the last time we met them, they decided to man-mark me out of the game. I take that as a compliment! Particularly as the team we were playing against were all at least 10 years younger than me.
Before I go, a word about the boy's side. They suffered their first defeat after eight victories in a row last weekend. The team they played are destined for top spot at the end of the season as a result of their games in hand, but the boy's team are still top as I write. More on this at a later date!
Oh, it's good to be back.